Searching For Sugar Man
Malik Bendjelloul
2012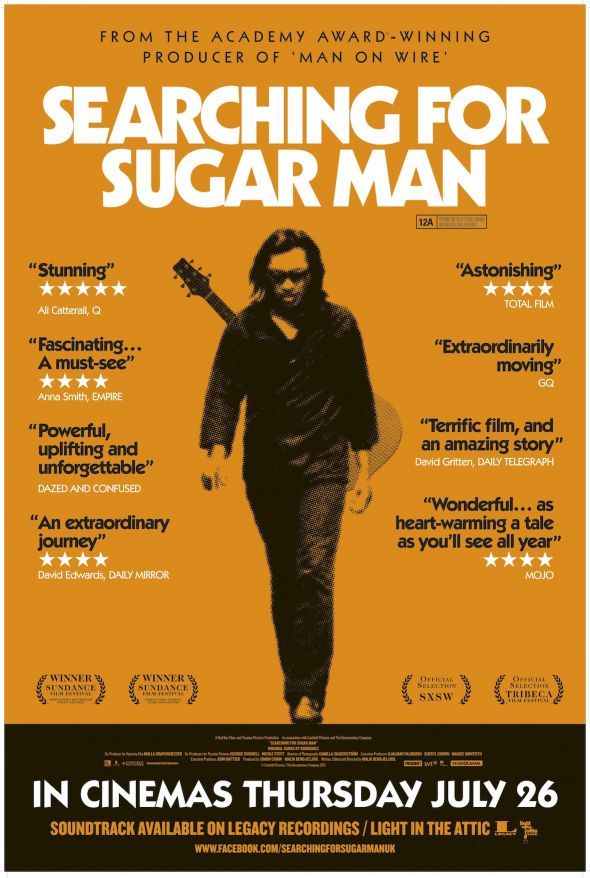 I get very excited when I see/hear/read stories like this because they're just so amazing and so absorbing and it makes me think that if this story exists in the world, I can't wait to find out what else there is. (I felt the same way when I discovered George R.R. Martin's "A Song of Ice and Fire" [Game of Thrones] a year ago, which I realize is fiction while Searching For Sugar Man is not, which means either I don't distinguish or it doesn't matter and a good story is a good story.) It's just hard to believe that this happened and I'm just now hearing about it. That's so damned exciting.
Also, it's just such a good story. Can you imagine? And the structure of the movie is just set so well, especially if you have absolutely no idea what it's about. Amy literally said, "what the hell?" when it was revealed that Rodriguez is still alive, and didn't set himself on fire or shoot himself on stage or whatever (I'm not sure by that point she believed he'd done those things, because it was obviously a little fishy that there were so many different stories about how he'd died, but I think it's reasonable to have assumed that he died from drugs or hard living or just something). And then arenas full of people? Just… man.
Amy said I needed to find out which country secretly thinks the Skaguanas are the greatest band of the 20th century.
I can't even begin to understand this guy, though. I'd like to. I'm not obsessed with material things by any means, but I mean holy crap. So not only do we have just an exceptionally thrilling story (and it is), but the guy at the center of it lives some kind of transcendent life.
I used this Mark Twain quote one other time, when I talked about Marwencol:
"Truth is stranger than fiction, but it is because fiction is obliged to stick to possibilities. Truth isn't."
Right?